Professional testing in the palm of your hand
The ALERT J4X is a reliable handheld breath alcohol tester, perfect for industrial safety and law enforcement officials who require accurate results in the field.
Intuitive operation: Never confuse results. Intuitive and easy to understand interface, on-screen icons guide you through the breath testing process. Novices and professionals alike appreciate this tester's capabilities and usability in the field.
Colour-coded test results: The mouthpiece port glows three different colours to indicate the range of measurement alongside a three-digit readout on the display. Simple, accurate breath alcohol testing.
Electrochemical sensor: The ALERT J4X uses an electrochemical sensor—the standard for law-enforcement breath alcohol testers, ensuring both stability and accuracy.
The M advantage: The ALERT J4X breath alcohol tester also comes in an M model, which allows up to 1,000 saved events to be stored within the unit. The data can then be transferred elsewhere via a micro USB connection.
Safety:  ISO TS 16949, ISO 9001, ISO 14001, ISO/IEC 17025 and ISO 17034 certified,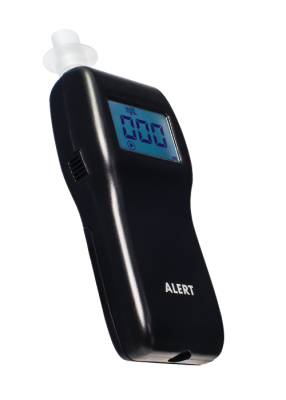 Technical specifications
Sensor: Electrochemical
 Display: Three-digit LC
Analysis Time: ≺ 30 seconds
USB connection: Micro USB port
Accuracy: ± 5 @ 100 mg/dL
Battery: 2 AA alkaline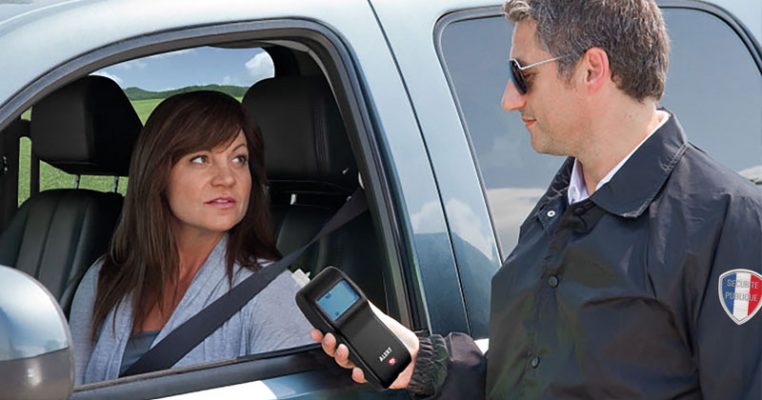 Watch the video ALERT™ J4X.