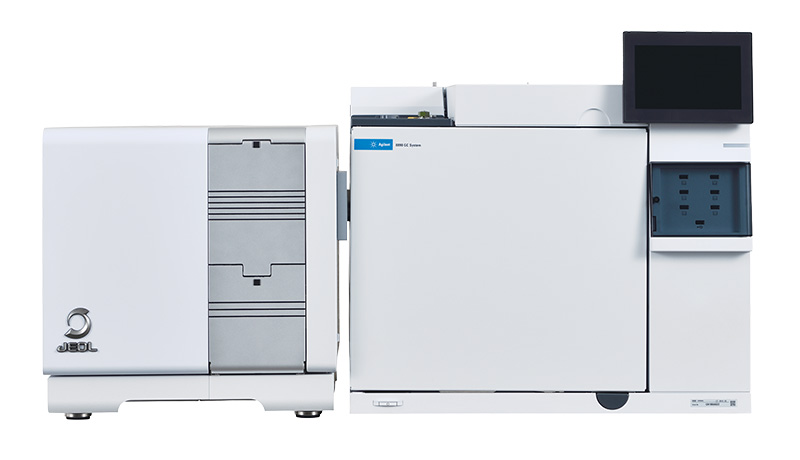 JEOL USA, Inc, a leader in the mass spectrometry space for over 60 years, has once again reimagined their single quadrupole instrument to meet the evolving needs of the scientific community. Officially termed the JMS-Q1600GC UltraQuad™ SQ-Zeta, this GC-Quadrupole Mass Spectrometer is equipped with high-performance capabilities for a wide variety of measurement and analysis needs.
JEOL's UltraQuad™ SQ-Zeta provides a high-performance advantage through bringing together advanced mass spectrometry technology. Equipped with the largest hyperbolic-shaped quadrupole in its class, this design allows for a wider dynamic range from a much larger ion volume, as well as high sensitivity due to efficient ion transmission. Additionally, scientists can perform a range of experiments by leveraging photoionization (PI), chemical ionization (CI), and high sensitivity EI ion sources that are optionally available for this instrument.
To help with data analysis, the SQ-Zeta also includes a unique software package msFineAnalysis iQ for automatic data analysis. More specifically, msFineAnalysis iQ provides automatic peak deconvolution, data alignment between EI and soft ionization (CI, PI) data, molecular ion identification, and database searches.
"Having a benchtop system that offers not only EI for database searches but also soft ionization for molecular ion identification is essential for analysis of unknowns" says product manager, Dr. John Dane. "The addition of msFineAnalysis iQ to our system takes the instrument capabilities a step further by streamlining the overall data analysis by automatically processing the data into a color-coded report that simplifies the analyst's job for determining what is present in their samples."
The versatility of the SQ-Zeta sets it apart as a clear choice for academic or service-focused mass spectrometry labs. From quantitative applications such as environmental samples, water quality control and agrochemicals, to qualitative applications such as materials and aroma analyses, this entry level workhorse instrument can do it all.
JEOL is a world leader in equipment and instrumentation for high-performance scientific and industrial research and development. Core product groups include electron microscopes (SEMs and TEMs), instruments for the semiconductor industry (electron beam lithography and a series of defect review and inspection tools), and analytical instruments including mass spectrometers, NMRs and ESRs.
JEOL fully entered the QMS market with the launch of JMS-AM Series AUTOMASS in 1989. Since 1989, the system and hardware have been continuously upgraded, leading to the release of the 5th generation GC-QMS into the market (JMS-Q1500GC) in 2016. Now JEOL has introduced the 6th generation GC-QMS, succeeding the technologies that were cultivated in its predecessors with additional upgraded functionality.
JEOL USA, Inc., a wholly owned subsidiary of JEOL, Ltd., Japan, was incorporated in the United States in 1962.  The company has 13 regional service centers that offer unlimited emergency service and support in the U.S.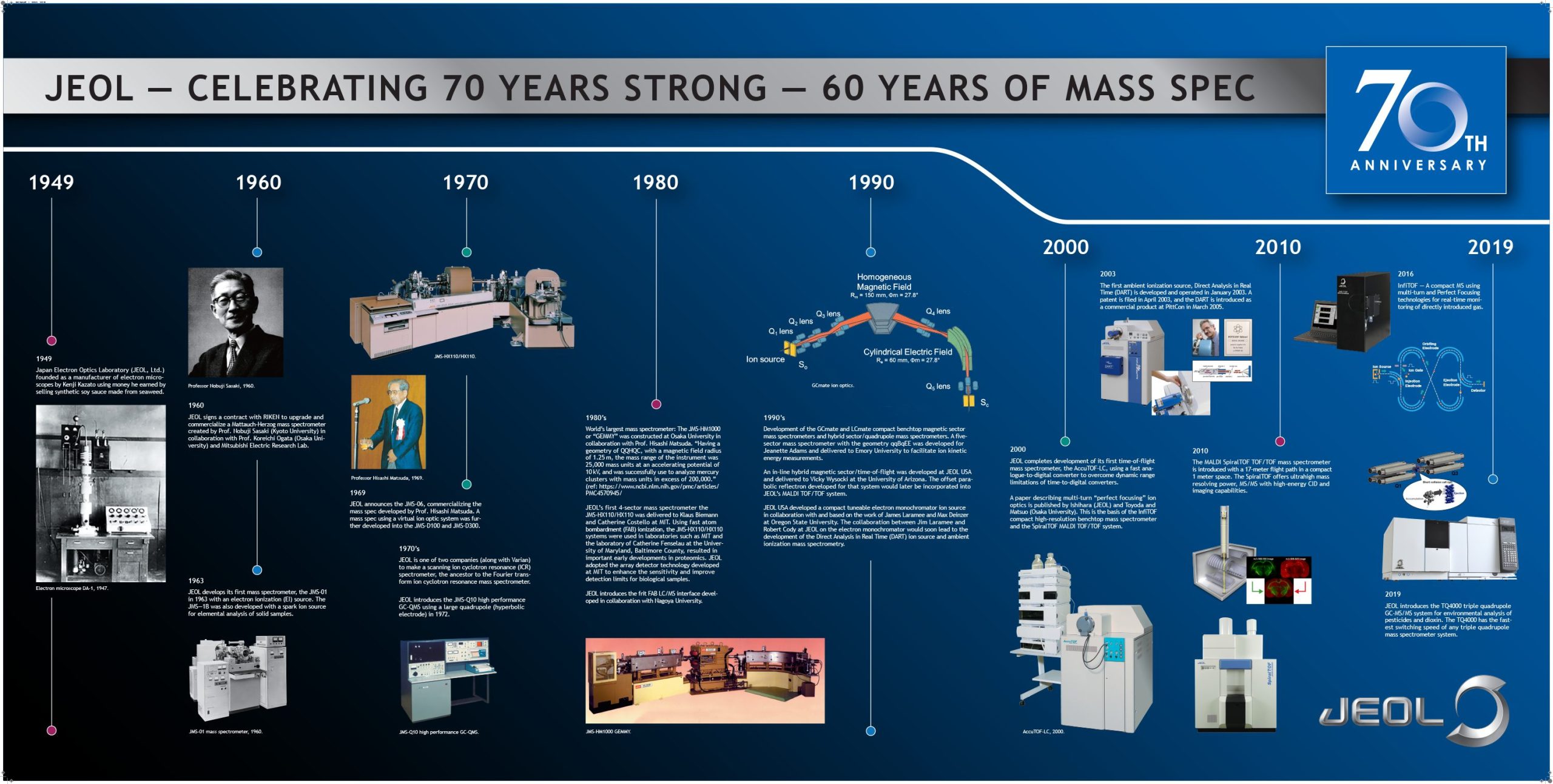 Source: jeolusa.com