Stand-alone Gel Documentation Imaging (DNA & Protein Gel Imaging System)
Doc-Print is a stand-alone gel documentation and fluorescence imaging for DNA,RNA, protein gels. Fluorescence and colorimetric stain imaging.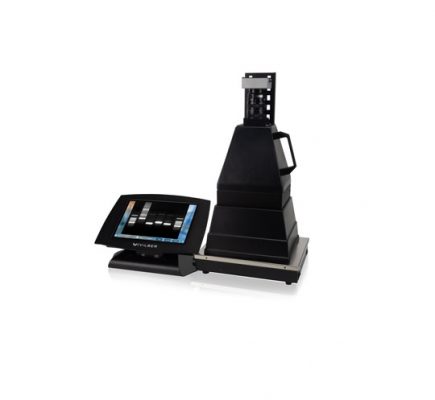 Applications:
Life Science Research
Food & Agriculture
Diagnostic
Environment
Forensic
Pharmacy & Cosmetic
Technical Detail
UV Pad for DNA and RNA gels and fluorescence stain imaging
White Pad or white light conversion screen for colorimetric stained protein gels, X-Ray film, autorads, SSCP gels, colony dish and flask imaging and other EPI white light applications Blue Pad or blue light conversion screen for DNA/RNA detection (avoid "nicking" DNA):
Cost Effective
All-in-one: Stand-Alone, Non need of a computer.
Any Transilluminator: The mobile hood fits on virtually all Vilber transilluminators.
Auto-Exposure: One click to take the image for an unrivaled ease of use.
Software: Free complementary software for image enhancement, editing and image analysis.
Space Saving: Small footprint for laboratory with space constraint.