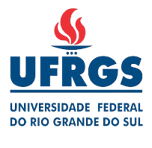 Focusing their research on catalysis and photocatalysis, the L3FNano laboratory at the Institute of Physics of the Federal University of Rio Grande do Sul in Porto Alegre, studies metal oxides semiconductors for hydrogen production by water splitting and the elucidation of catalytic events at the atomic level.
Several characterization techniques such as X-Ray diffraction, XPS, XAS, TEM, SEM, SAXS, RBS, BET and electrochemical measurements are used by the laboratory to study their samples. Small-Angle X-ray scattering (SAXS) is one of the most frequently used.
"We use nanostructured systems like metal nanoparticles as co-catalysts on the surface of nanostructured metal oxides semiconductors made by several different techniques. Our catalysts are commonly a combination of metal oxide semiconductors with metal nanoparticles co-catalysts. We aim to understand the shape and size of these catalysts and the correlation with other advanced properties. Because SAXS is a non destructive method, with limited sample preparation, giving information on a statistically relevant sample volume, it is a very powerful technique to study catalysts", Prof. S.R.Teixeira explains.
In 2015, the laboratory acquired a Nano-inXider SAXS/WAXS system from Xenocs. Before getting the instrument, the users had to ask for beam time at the Brazilian National Synchrotron Laboratory (LNLS) to perform SAXS measurements. With the installation of the Nano-inXider at the Center of Nanoscience and Nanotechnology CNANO-UFRGS, the users can now make high performance SAXS /WAXS measurements in-house.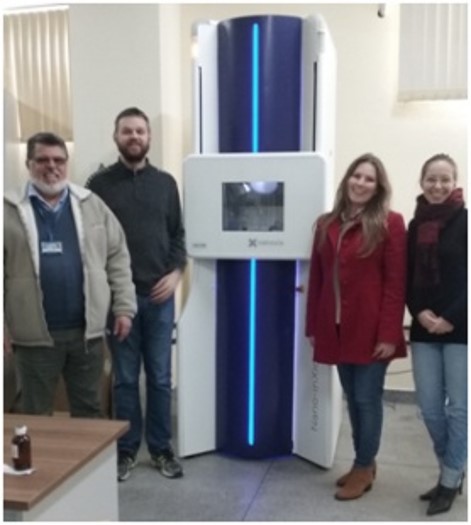 "We looked for a SAXS/WAXS system for our CNANO to give us the flexibility to run our experiments at any time we needed to. Now that we have the Nano-inXider in the lab, we use it every day and ask for beam time at the LNLS only when necessary", Prof. F. Bernardi explains.
"We chose the Nano-inXider SAXS/WAXS system from Xenocs because it is compact and well designed while having the most important characteristics for making high quality measurements: beam collimation, flux, anti-scattering apertures and high quality detection. The Nano-inXider is easily operated and can be used for both liquids & solids. We can run temperature dependent measurements, and SAXS and WAXS measurements at the same time. There is also a GISAXS stage for samples with organized surfaces".
While only four researchers were effectively using the equipment when the system was first installed last October, the demand is increasing very fast and measurements are now performed every working day for a broader range of applications, such as drug delivery applications and the characterization of liquid crystals & catalytic nanoparticles.
Source: Xenocs & Institute of Physics of the Federal University of Rio Grande do Sul in Porto Alegre